Advent Conspiracy 2019
2019-11-27 @ 8:00 am

-

2019-12-31 @ 12:00 am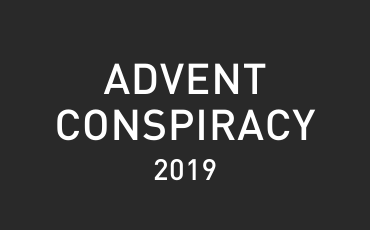 During this season of giving, partner with us through our Advent Conspiracy. Support our global and local initiatives as seen below.
Use the drop-down options under online giving or include "Advent Conspiracy – Guatemala" or "Advent Conspiracy – Out of Darkness" on your offering and place it in any of the drop boxes located around the church.
Refinery Guatemala Life Center
Support the start-up of the Refinery Guatemala Life Center. Contributions will go toward the start-up and administrative costs of the life center for our child sponsorships. Funds will also be used to complete the church in Filberto's village with the addition of windows, doors and concrete for the floors.
Out of Darkness – Safe House
Refinery has partnered with Out of Darkness Columbus as a parachurch ministry since its founding, helping to facilitate Princess Night (street outreach), the Parsons House (drop-in center) and by investing into the opening of the safe house. This is the area's first 24/7, fully-staffed crisis stabilization home for adult, female victims of commercial sexual exploitation that opened just this past week. Residents stay in a safe home, with 24/7 staffing, for 3-4 weeks while applying for a long-term program. As they prepare to enter a long-term program, residents attend classes, group therapy and other skills-building activities. Staff provide caring support and mentoring that takes survivors' unique trauma experiences into consideration in building care plans and setting goals. Practical goals can include court hearings, medical evaluations and procuring government IDs. After acceptance to a partnering, long-term program, Out of Darkness financially provides for all program fees and assists the woman in her transition.
By being a part of the advent conspiracy, you can be a part of the work to reach, rescue, and restore approximately 80 women's lives in 2020, providing the funds for operational costs of the safe house such as food, utilities, and medical care.