August Outreach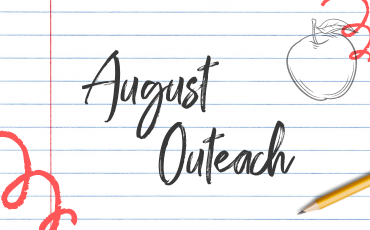 August Outreach – Back to School/Teacher Appreciation
Our outreach this month is focused on supporting teachers and students as we prepare for the start of the school year. There are several ways for you to participate:
School Supply Donations – Join Welcome Warehouse in providing resources and school supplies for students in need. Choose one or more items from the following list: 1″ binders (primary colors), filler paper (wide and college ruled), pencil pouches (not boxes, primary colors), dry erase markers, and boxes of tissues (greatest needed). Donations may be dropped off at the church through Wednesday, August 3rd.
Teacher Encouragement – Pick up a notecard in the foyer or create one of your own and encourage your child's teacher as they start the new school year. Let them know you'll be praying for them as they invest in students. Consider adding a $5 or $10 gift card for coffee or something similar as an added gesture of kindness.