Fourth of July Neighborhood "Pool Party"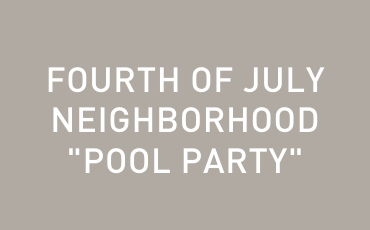 There may not be any parades this July 4th, but we can still serve our community! Let's bring the "pool parties" to our neighborhoods!
Here are some simple ways you can bless your community this 4th of July:
– fill a baby pool, wagon, or cooler with cold water and pop and pass them out with an American flag.
– give lemonade away at a lemonade stand
– give away popsicles or ice cream
– grill up some hot-dogs and hamburgers and invite your neighbors to stop by.
The opportunities to surprise your neighbors with kindness and to share the love of Christ are endless!
If you're interested in bringing the "pool party" to your neighborhood, we'd like to help!
Sign up HERE for a $20 Giant Eagle gift card below. (We have 30 gift cards available). You will receive the gift card via email and can then use it to purchase your supplies.
Share the love of Christ with your neighbors, then share your pics and stories with us by using #refineryohio