Operation Christmas Child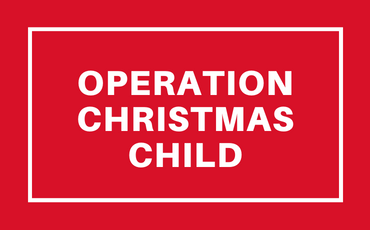 Operation Christmas Child – Return shoeboxes by Sunday, November 7
Join R-Kids in packing a shoebox so that children in remote corners of the world can hear the Good News of the Gospel. Each shoebox helps a local church around the world tell a child about Jesus.
Whether you are worshipping with us onsite or online, you are invited to participate! You can:
Pick up a physical box in the R-Kids foyer and return to the church by November 7.
Stop by the church anytime Monday-Thursday, 9 a.m. – 3 p.m. and pick up a shoebox to fill (or just use a shoebox from home), and return your box anytime before November 7 during those same hours.
Build and send a shoebox completely online HERE.
Let's help to send good news and great joy this Christmas season!